Our caring & qualified instructors can modify the class for your needs.
Laurie-Anne Lamothe
She/Her
Visionary
In 2016, Laurie-Anne Lamothe purchased the Yoga Centre of Niagara, becoming its visionary and continued to turn the Centre into an inclusive wellness space. She wasn't a yoga teacher at the time; however, she was someone with a dream.
Laurie-Anne has lived many lives while working in the United States and Canada, including being a life coach, inspirational speaker, workshop facilitator, Reiki master, and yoga teacher. She also has been on Canadian television, has been a guest writer for many blogs and been featured in magazines. These are all things Laurie-Anne continues to do in her daily life, and uses them to add another unique element into her yoga practice and her classes.
Laurie-Anne is a friend to all, being an avid supporter of the LGBTQIA+ community. As a mother of two children who are part of the BIPOC community, inclusivity is important to her. She uses her experiences from working as an education assistant, in geriatrics, and with neurodivergent people to make the studio a warm and welcoming space.
Laurie-Anne uses the emotional, physical, and spiritual obstacles she's overcome in her life to create valuable lessons in her classes. She always encourages students to embrace the practice and turn their intentions inwards, encouraging self-love and self-care as well as teaching sacred texts with integrity in the modern day.
Education is very important to Laurie-Anne. She has studied inclusivity, decolonization of yoga, specialized anatomy programs and personal and spiritual development programs. She has studied with Wayne Dyer, Colette Baron-Reid and many more.
Laurie-Anne continues to learn and grow, and never forgets to keep dreaming.
Amanda Tripp
She/Her
E-RYT
Amanda Tripp E-RYT leads teacher trainings across Canada and beyond in Yoga, Yoga Tune Up and The Roll Model Method. She also teaches regular weekly classes in her hometown, St. Catharines, Ontario. When you practice with Amanda, you can expect an experience with a clearly defined purpose that playfully and inventively blends heart and science. She is adept at helping students inhabit their bodies in a way that is peaceful, playful and powerful – and she rocks a really delicious shavasana.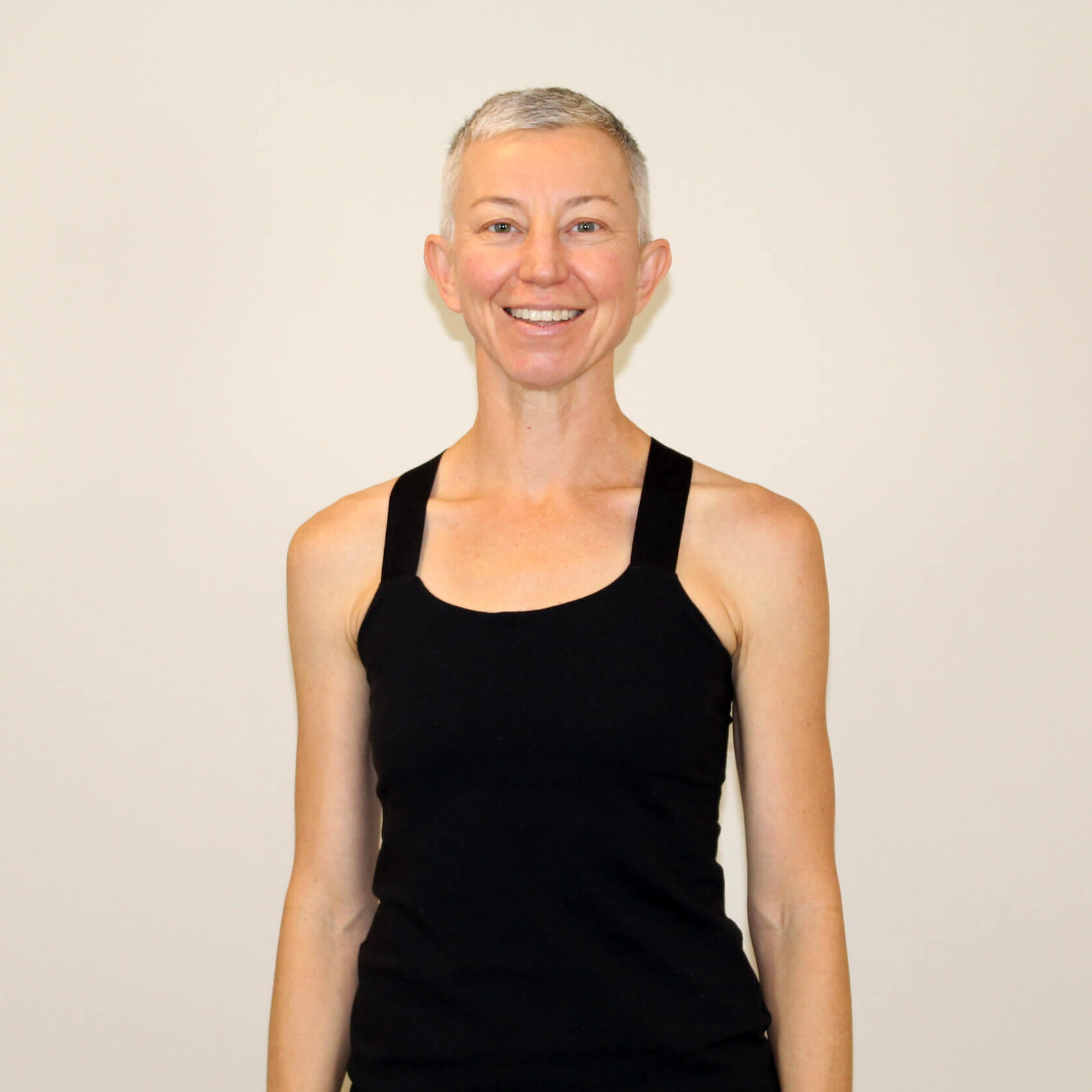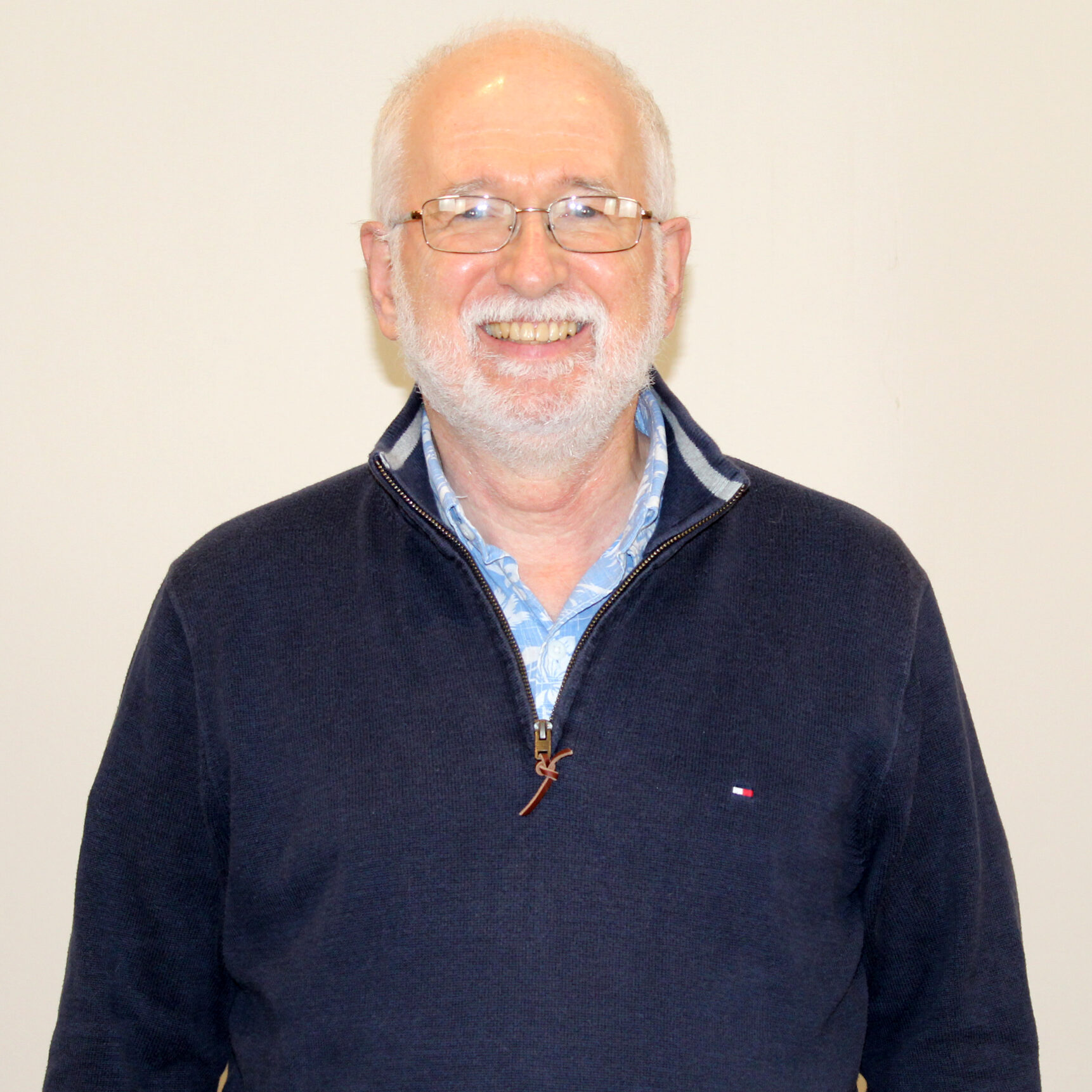 Tony Murdock
He/Him
Tony began his spiritual journey in 1972. He holds an Honours Degree in Comparative Religions and a Master's Degree in Sanskrit and Hindu Religious History. Tony has been teaching meditation since 1998. He has been part of several Yoga Teacher Training Programs and he has developed a Meditation Teacher Training Program.
Isabelle Gargagliano
She/Her
RYT 500
Isabelle is a Certified Reflexologist, Crystal Reiki Master, Aromatouch and Indian Head Massage Practitioner, she is also trained in Hatha Yoga, Children's Yoga, Seniors Yoga & Meditation serving and instructing the Niagara Region. She loves sharing yoga and all of her treatments with others to help them relax, reset, heal and align.
Isabelle believes that the mind, body, soul connection and calming the nervous system is the key to prevention and maintenance of the body for a better quality of life – the best, healthiest and happiest you.
Isabelle is there to hold space for your energetic healing and personal growth. She intuitively guides her sessions and her classes, ensuring everyone feels balanced before leaving. Each class and healing experience is unique and all services above can be offered in any combination as required by the client.
Kimberly Anderson
She/Her
RYT 200
Kimberly has been teaching yoga since 2012, after many years as a certified fitness and aerobics instructor. She is also a certified life and wellness coach.
Her mission as a yoga teacher is to make yoga practice accessible to every "body". She believes that yoga can be practiced in many ways. One size does not fit all.
Working with intention and awareness, within your own mind, body and spirit is what Kimberly aims to facilitate in her classes and her coaching. She teaches with compassion and permission, while holding space for each participant to have their own individual experience.
Jess Pennelli
She/Her
RYT 200
Jess has been practicing yoga for over 20 years. Through her personal practice, Jess discovered a great connection between mind, body and breath. Jess became a certified yoga teacher in 2015. Her specialties include hatha and restorative yoga as well as yoga for seniors. Jess is eager to share how yoga has helped her navigate through depression and anxiety as a tool to assist others in their journey. Jess's inclusive classes promote yoga for every body. Her classes are heart focused and lead with calm breath-centered movements. After a class with Jess, you can expect to feel more space in your heart, lungs and body.
Helen Booth
She/Her
RYT 200
Helen has been practicing yoga for many years, finding in it an oasis of peace and focus in both body and spirit. Her interest in the philosophical side of the practice led her to take Meditation Teacher Training and she continues to read, learn and study yoga philosophy and ideas. Helen's yoga teaching training took place in Rishikesh, India, the birthplace of yoga, where she undertook the YTT 200 Hour program.
Helen continues to teach meditation, and incorporates her soothing voice in her teaching and practice.She also holds a Level I Reiki certification, Mental Health First Aid certification, and continues to expand her knowledge and abilities by taking many other meditation and yoga workshops, retreats and courses.
Helen's path will lead you to breath awareness, meditative movement and strength of mind and of body.
Rachelle Gibbs
She/Her
RYT 200
Rachelle is an RECE based in Niagara, Ontario. By day you'll find her supporting children and families as an EarlyOn Program Facilitator.
When she's not doing that she teaches and supports children, youth and adults in mindful ways of being through her classes, training and workshops. She has been practicing yoga, meditation and mindfulness for over ten years and is certified as Trauma-Sensitive Child and Youth Yoga Teacher with additional training and certification as a meditation, mindfulness and yoga teacher for all ages and stages.
Rachelle is passionate about supporting the wellness, learning and growth of others. She likes spending time in nature, with family and getting her hands dirty.
Sheila Deb
She/Her
RYT 200
Sheila took her YTT 200 Hour program in 2022, on Isla Mujeres (Island of Women). She has an undergraduate degree in Adult Education (2009), a Bachelor of Education (2010) and has been a Registered Massage Therapist (1997) for over 20 years. Before all this higher education, she took her Level l & ll Reiki certification in 1994. In 2011, she completed a 6-month meditation training. As a life learner, Sheila continues to take courses in yoga and meditation with her recent certification in Yoga Nidra.
Sheila is a soul explorer, and her journey has led her to many wonderful places back to herself and around the world. She enjoys volunteering abroad and in her community. Some of her hobbies include disc golf and walking rescue dogs.
Guest Instructors
Roberta Bernat
She/Her
Roberta is a recently retired psychic medium who began reading cards 47 years ago. She has facilitated over 300 workshops whose topics include drumming, crystals, art, Tarot card reading and other methods of divination.
She is the founder of two global peace events and currently owns retail store Void of Course Crystals in St. Catharines, Ontario.
Lori Folkins (Lorriiii Dragon Dream)
She/Her
Shamanic Practitioner/teacher, Star Dragon Teacher, Spiritdrumming.com Owner/Founder, Sundoor Firewalk Trainer/Instructor, Body Centred Coach, Moving Mandala Co-owner/Co-steward/Practitioner/Teacher, Yoga Teacher, Co-owner Traveller's Joy–Tours with Spiriti, Co- creator of a Shamanic Training Program called "Journey around the Celtic Wheel, Licensed Officiant with Ethereal Energy Interfaith Officiants.
Lorriii Dragon Dreamer has been studying and practicing Shamanism since 2007 and has been working with her Shamanic teacher Grandmother Nancy Dancing Light Sherwood since 2009. She has been led on many adventures inkling to Arizona, California, New England, Alaska, Mexico, British Columbia, Eastern Ontario, New Brunswick, Nova Scotia, Ireland, Scotland, New England and to England, where she received her Teacher Training for a experiential shamanic training program called The Moving Mandala. The Shamanic work that Lorriiii does is culmination of many prayers and journey's here in North America and to the Ancient Celtic Lands of the Ancestors. And it is a deep honour and privilege to be part of Nancy Dancing Light's Contemporary Celtic Star Dragon Lineage.